The Attention Economy and this Newsletter
Why I am starting Clicked again, Mike Tyson edibles, and why Comic Sans is good
I have a Bachelor's degree in communication. Specifically, I majored in broadcasting. I have been doing production in television in some capacity since I was a junior in high school. I love my job, but I don't always enjoy how the news is entangled with the Attention Economy.
I feel the same way about this newsletter. I have this need to share cool things I find online and semi-regularly write original essays about things I am passionate about. I always worry whether what I have to say is worth your time. I often battle with my negative thoughts to justify hitting publish with each newsletter, blog post, or podcast I create. I don't want to be yet another lousy website writing about something in the news in hopes I can get a fraction of the traffic on my site. As a creator online, I am part of the Attention Economy, but I think this newsletter and the format I write will help thwart any bad things I fear when hitting publish.
To explain the Attention Economy, I defer to Michael Ashley, who wrote a piece about it in Forbes back in 2019.
"Facebook is free and always will be," was Facebook's slogan. Yet in recent years, books like Shoshana Zuboff's The Age of Surveillance Capitalism and movies such as The Great Hack have shown this slogan's hollowness. The internet is pay-for-play and always has been. Or as media theorist Douglas Rushkoff says: "On Facebook, we're not the customers. We are the product." 

But it's not just Facebook commoditizing the web; it's most every site you visit, whether it be Instagram, Amazon, or Google. Also, the public isn't just the product, we're customers, too. We're all participating in a cleverly orchestrated, capitalistic symphony, shrink-wrapped in the feel-good rhetoric of something called "The Attention Economy."
Substack recently showcased a piece by Kate Lindsay, writer of Embedded, that struck a chord with me as I thought about the Attention Economy and my place in it.
At my first writing job, I wrote seven stories a day, sometimes waking up as early as 6 a.m. to fit it all in. By the time I'd worked at a few different publications, I could tell when an article was actually an SEO grab masquerading as a legitimate piece of writing, or a piece of clickbait meant to make people mad, and I wasn't interested in feeding the machine with my own reading habits.

While I'd like to think this particular era of digital media is on its way out, you still see shades of it when the latest viral moment prompts every outlet to scramble for its own unique take. So many websites are writing the same thing. This can be helpful: When Yellowjackets was airing, I was so deep in the show and its fan theories that I read every perspective I could find in hopes of getting all the crumbs. But this strategy doesn't work universally. For instance, I similarly consumed Covid-19 content in the first year of the pandemic, but I realized that this wasn't actually reading—it was anxiety-spiraling.

All this is to say, I'm somewhat precious with what I consume, and definitely read a lot less than perhaps you'd think for someone who calls themselves "chronically online." I like pieces that work to clarify a moment with reason rather than drum up anxiety for clicks, and I have a natural aversion to reading whatever piece has my Twitter timeline in an uproar—because it was probably designed to do just that. 
To further add to this, I present Nilay Patel, Editor-in-chief of The Verge.
I hate being made into a product just as much as the next person, and I often think about this as a creator myself. The last thing I want is to churn out content for the sake of content. You are not a commodity or asset I want to exploit for internet fame or money.
Aside from creating something worth your time, I promise that I won't be using gimmicks like SEO marketing, clickbait titles, or writing about something just because I want it to gain attention and grow my audience.
I will be writing about things that follow the following criteria:
It is something that I feel confident in talking about

The content I make adds value to you, the reader

It either provides depth, or a new perspective, to an established topic or story
I hope to use this list as my North Star guiding me to write about things that provide value to you and provide a meaningful dialogue to the topics themselves.
My hope in every issue of Clicked I send is that you walk away having learned something or gained a new perspective that you didn't otherwise consider. Those two things can come from an original piece I write or something I link to in the newsletter itself.
Bottom line, I don't want to waste your time, and I hope that becomes apparent in every issue of Clicked going forward.
---
The Good from Comic Sans
David Hoang shared an article from The Cut shortly before I stopped writing this newsletter about the font Comic Sans and it raised my eyebrows to learn how accessible this abhorrent font is.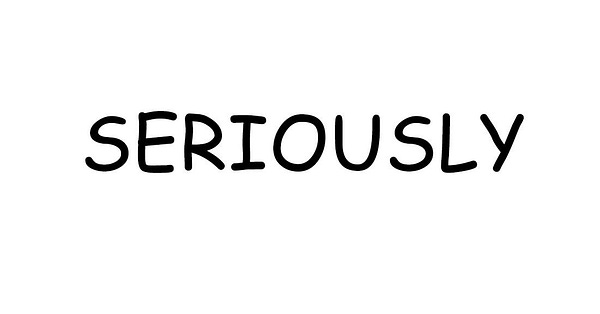 thecut.com
The Reason Comic Sans Is a Public Good
It's legible to more people.
Recently, Instagram added to its Stories an option that looks a lot like Comic Sans, a font design people have long derided. A campaign to ban the font has been afoot online since 1999.

[…]

But, as Lauren Hudgins argues for the Establishment, the agreed-upon hatred of Comic Sans reflects a certain navel-gazing, since it's one of the best fonts for people with dyslexia, including an estimated 15 percent of Americans.

[…]

Interestingly, it's the idiosyncrasy of Comic Sans that makes it accessible. "The irregular shapes of the letters in Comic Sans allow her to focus on the individual parts of words," Hudgins writes. "While many fonts use repeated shapes to create different letters, such as a 'p' rotated to made a 'q,' Comic Sans uses few repeated shapes, creating distinct letters (although it does have a mirrored 'b' and 'd')." The ubiquitous Times New Roman, with all its serifs, is often illegible.
I love the internet because even something as mundane as hating a silly font can have a "turns-out" moment where that same childish font can be helpful for those with different needs.
In fact, I went down a bit of a rabbit hole with this because I remembered there was something one of my favorite apps, Reeder, does that had some connection to dyslexia, but I couldn't remember what it was.
After some digging, I figured out it was something called Bionic Reading. According to their website, Bionic Reading's goal is "a reading system that supports the reading flow. The eye is guided through the text by means of typographic highlights."
To explain what it does, they say that it "revises texts so that the most concise parts of words are highlighted. This guides the eye over the text, and the brain remembers previously learned words more quickly."
Where Dyslexia comes involved is further down on their site. It shows that those afflicted with the disability sharing that their experiences with Bionic Reading helped them read more effectively.
10% of the population has great difficulty reading and understanding texts (dyslexia). We have received feedback from those affected that thanks to Bionic Reading they immediately understood the content of various texts the first time they read them, which was impossible without Bionic Reading. This is pure motivation and also a responsibility towards society, which we are happy to fulfill.
If you think this may help you improve your reading, regardless if you have dyslexia or not, give Bionic Reading or Reeder a try today.
---
Mike Tyson Can't Sell His Weed Gummies in Colorado
Mike Tyson, who famously bit Evander Holyfield's ear, is now selling THC edibles in the shape of the mangled ear. The name of those gummies: Mike Bites.
The kicker is he can't sell them in the US weed capital of Colorado due to a 2016 state law that "prohibits marijuana edibles from being shaped like humans, animals, fruit or other objects that could attract children."
It turns out the ear-shaped gummy indeed falls under that description. I don't know about you, but a disfigured ear isn't exactly the most attractive-looking gummy to eat. Nonetheless the law is the law, and Tyson can't sell his gummies in the Centennial state. However, if you do want to give them a go, the edibles are currently sold in California with future plans to be sold in more states across the US.
---
Link Roundup
Meet DALL-E, the A.I. That Draws Anything at Your Command. My favorite is the responses to Twitter requests from the creator, Sam Altman.
This Twitter thread titled "Unknown Number" from Blue Neustifter, a.k.a. Azure Husky, is a Hugo Award finalist for Best Short Story. Personally, I hope it wins. Give it a full read if you have a few minutes. You won't be disappointed.
Kevin Smith is minting his next film, KillRoy Was Here, as an NFT. I am not sharing this because I am excited about it; I just want others to get as disappointed with Silent Bob as I did. NFTs are becoming the latest grift on the internet world, and it's poisoning more and more good things online. Sadly, Smith apparently wants a piece of the action as well, which honestly depresses me more than it should.
Bill Nye partnered with "the good people at the Coca-Cola company" to "Demystify Recycling," which is some of the most transparent faux eco-friendly marketing I have ever seen. Thankfully Molly Taft at Gizmodo explains why Coke, and my extension Bill Nye, is treating you like a gullible buffoon.
Twitter is officially working on an edit button, and Twitter Blue users are set to get access to it first.
The Internet Historian has a fantastic 38-minute video showcasing the multiple different Storm Area 51 events that took over the internet, and parts of Nevada, back in 2019.
---
Some Good Tweets
To get this completely, you need to look at the image in full, but I would love a wide variant font from Apple.