RGB CMYK Wallpapers
Download the August and September Wallpapers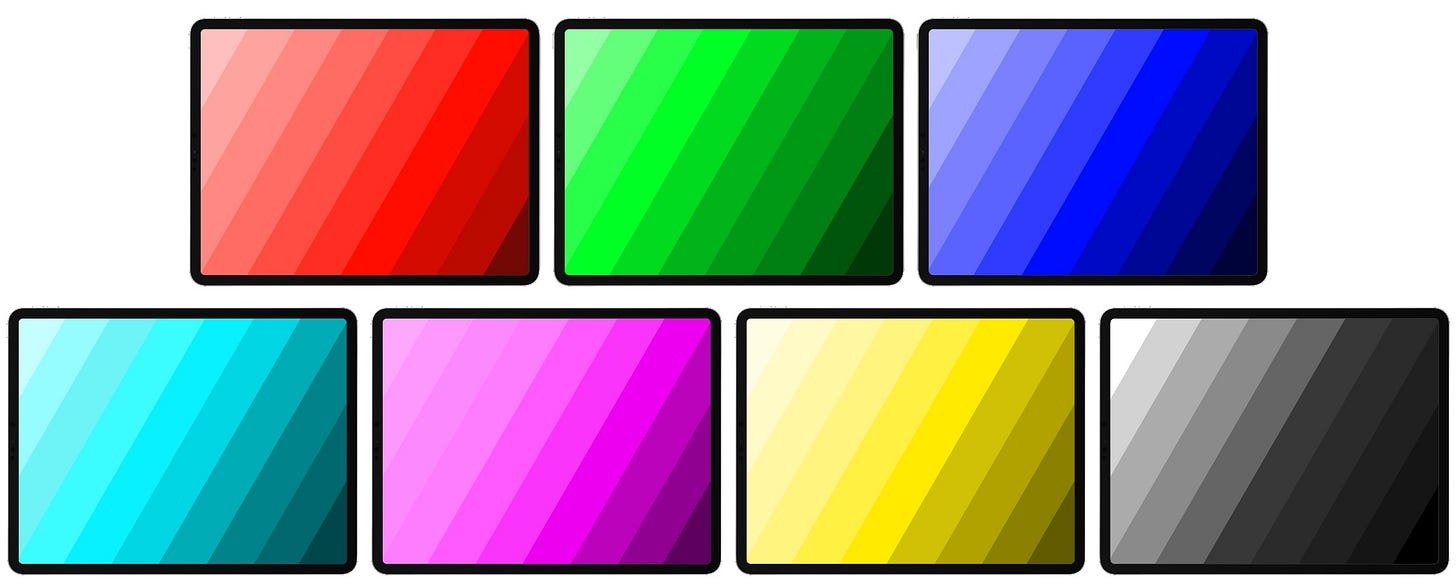 I am excited to share with you all the August and September wallpapers: RGB CMYK. As I have been talking about screens and screen time I thought that making RGB wallpapers would be a great starting point for wallpapers. Knowing that I didn't want to make a simple solid color background I played around with making it monochromatic and I ended up really liking what came out of it.
After making the RGB wallpapers I thought "if I am going to make RGB, I may as well make CMYK ones as well!" After playing around with that I am pleased to share with you all these 7 wallpapers to be used at your enjoyment.
The RGB CMYK wallpapers can be downloaded here. Once downloaded just uncompressed the .zip file in Files and save the desired wallpaper(s) to Photos. From there you can set your wallpaper in settings.
If you have any themes for future wallpapers let me know on Twitter @iamJeffPerry. You can also email me at contact[at]tablethabit[dot]com.
Quick Note: due to the Apple Event tomorrow next issue of Tablet Habit will be pushed to Wednesday. I can't wait to see what Apple has in store for us tomorrow, and I am sure I will have some thoughts on the event to share Wednesday!